Miso – a Wonderful, Healthy Fermented Food

Miso (pronounced mee-so) is a fermented food, enjoyed by the Chinese and Japanese for many centuries.
Fermented foods, such as miso, help to build the inner ecosystem of the digestive tract by supplying beneficial bacteria.
These bacteria are anti-aging, strengthen immune function, help digest, synthesize, and assimilate nutrients, and the list of their benefits goes on and on. Read more on the Benefits of Friendly Bacteria.

What is Miso Made From
Miso is a fermented paste made with soy beans, rice, barley, or chick peas. Often it can be a combination of some of these.
Many people are not a fan of soy. I personally avoid most soy products, especially due to the fact the most soy in this country is GMO produced.
But when soy is organic and fermented, it becomes a wonderful, healthy food. When purchasing miso products that contain soy, read the label to make sure its organic soy being used.
Miso – Fermented Super Food
Many of the rich nutrients found in miso are made more digestible due to the fermentation process. And as other fermented foods, miso increases the concentrations of beneficial bacteria in the digestive tract, and helps to fight disease and harmful bacteria. In Japan, many believe due to the large consumption of miso soup, the risks for breast, colon, lung and prostate cancer, among other health conditions is reduced.
Chefs and Miso Recipes
Miso has texture similar to nut butter, can have a salty taste, and a wide variety of flavor depending upon ingredients and the amount of fermentation time. Color also varies with length of fermentation. Colors and flavor range from white or light-colored miso, milder tasting to dark or brown in color with a much stronger, pungent flavor.
You can make a cup of miso soup in  minutes by simply heating water and adding miso.
Chefs worldwide appreciate miso for its additional richness and depth of flavor it brings to different recipes.
Personally, I use it in making of soups, salad dressings, marinades, and other recipes.
I've never tried this, but it would make a great snack or sandwich. Take a slice of bread, spread on a nut butter of choice (almond, cashew or tahini butters), and some light miso.
I prefer the sweeter or milder tasting miso, which are lighter in color. The darker, stronger and more pungent ones have their place, but I  recommend you begin with the lighter, milder, or sweeter ones.
Miso Products
I have included several pictures of different miso products. If you decide to order Miso from South River Miso Company, know that they only make so much product per year, only ship during specific months, and won't ship to hot climates. Living in California, I placed an order early fall and had to wait a month or so for temperatures to cool down before they shipped their product. They make an excellent quality miso and protect it by only shipping when temperatures are cooler – I think they require temperatures to be down in at least the sixties or low seventies.
When making miso soup or any soup in which you choose to add miso, please note, DO NOT add miso until the very end. You don't want to boil it to death. Allow soup to settle and cool down a bit, and add just before serving. It quickly breaks down and can then be stirred or mixed in well. Ideally, soup should be cooled to a temperature of 105 degrees or lower so the beneficial micro-flora and enzymes remain in tact.
Appreciate Miso
Miso is not one of those products that manufacturers can produce in a matter of days. If made properly, it takes 1-3 years to make miso, as it is allowed to ferment over that period of time. True miso makers, like South River Miso Company, are to be appreciated and respected for their methods.
If you've enjoyed this post, What is Miso, leave a comment below:
---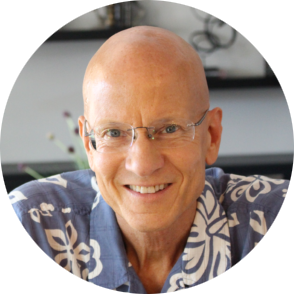 David Cooley, CHC
Certified Health Coach
Food of Life Chef
Author
Information and material found on this website is for informational purposes only, and not intended to provide medical advice, nor should it be construed as such. The information is NOT intended as a substitute for the advice provided by your physician or other healthcare professional, or any information contained on or in any product label or packaging. Do not use the information provided on this site for diagnosing or treating a health problem or disease, or prescribing medication or other treatment. All content, including text, graphics, images and information available on this site is for general informational, entertainment and educational purposes only. Products, or information, are not intended to diagnose, treat, cure or prevent any disease. The content is not intended to be a substitute for professional diagnosis or treatment. Always speak with your physician or other healthcare professional before taking any medication or nutritional, herbal or homeopathic supplement, beginning any diet program or exercise program, or using any treatment for a health problem. If you have or suspect that you have a medical problem, contact your health care provider promptly. Do not disregard professional medical advice or delay in seeking professional advice because of something you have read on this website. The author of this site is not responsible for any adverse effects that may occur from the application of the information on this site and encourages you to make your own healthcare decisions, based on your own research and in partnership with a qualified healthcare professional.