When was the last time you had a Good Hardy Laugh?

It's reported that a child laughs approximately 150 times a day, while an adult only 3 times.
Personally, I fall into this category too often myself, but … the Bible states that happiness or laughter is a medicine.
It's something I, and perhaps you, need to do more often.
"A happy heart is good medicine and a joyful mind causes healing." Proverbs 17:22
When we laugh numerous things take place in the body:
Healing hormones are released

When we laugh oxygen increases

It supports movement of lymphatic vessels which carrying fluid through the body and helps your lymph nodes to clean and filter, removing waste and dead cells.

Laughter affects the parasympathetic nervous system which signals ALL body systems to SLOW down, and release hormones (endorphins) that signal stress hormones to subside.

blood pressure drops, heart rate slows and an overall glow of "happiness in the moment" replaces anxiety/stress.

Laughing maintains a healthy endothelium and reduces the risk of cardiovascular disease, heart attack, and stroke.

Did you know that 90% of all tranquilizers sold are in the United States?

People resort to drug tranquilizers because they are not doing what it takes to support the body's release of its own natural tranquilizers … laughter solves this issue.

Laugher supports the creative part of the brain.

Boost immune function.

Laughter can solve insomnia issues … calms a person down, and helps them sleep better.

Watching funny movies and laughing on purpose every day can cause chronic pain and fatigue to disappear.
To sum it up, laughter causes healing to run through your body without side effects.
Don't lose the child inside the adult …
laugh at yourself, laugh at the world, and laugh with God and enjoy the life He has given you.
Jesse Duplantis came from a tough neighborhood, grew up dirt poor, became a successful rock musician, and in his words, was a heathen boy … but through all that, he had a praying mom, and ended up becoming a preacher filled with an abundance of JOY.
His joy has touched millions around the world … in fact, he has several volumes of videos entitled, Merry Heart Series.
You'll find many of his clips on youtube … here are just a couple to add some laughter to your day:
---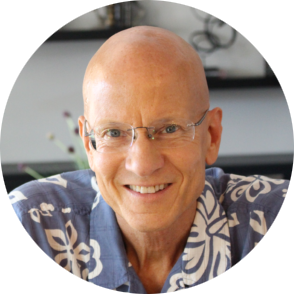 David Cooley, CHC
Certified Health Coach
Food of Life Chef
Author
Information and material found on this website is for informational purposes only, and not intended to provide medical advice, nor should it be construed as such. The information is NOT intended as a substitute for the advice provided by your physician or other healthcare professional, or any information contained on or in any product label or packaging. Do not use the information provided on this site for diagnosing or treating a health problem or disease, or prescribing medication or other treatment. All content, including text, graphics, images and information available on this site is for general informational, entertainment and educational purposes only. Products, or information, are not intended to diagnose, treat, cure or prevent any disease. The content is not intended to be a substitute for professional diagnosis or treatment. Always speak with your physician or other healthcare professional before taking any medication or nutritional, herbal or homeopathic supplement, beginning any diet program or exercise program, or using any treatment for a health problem. If you have or suspect that you have a medical problem, contact your health care provider promptly. Do not disregard professional medical advice or delay in seeking professional advice because of something you have read on this website. The author of this site is not responsible for any adverse effects that may occur from the application of the information on this site and encourages you to make your own healthcare decisions, based on your own research and in partnership with a qualified healthcare professional.