Are You Among the 97% Deficient in Fiber
Less than 3% of Americans consume enough fiber on a daily basis, which means over 97% of the population is deficient!
On average, most people get about 15 grams a day. The minimum daily requirement is 32. Compared to when mankind ate off the land and consumed approximately 100 grams of fiber per day, there is a marked difference from today's average.
Men or Women?
Who's most deficient in fiber, men or women? Men are particularly deficient. In a study of approximately 13,000 Americans, it was found that the percent of men between ages 14 and 50 getting the minimum adequate intake was zero.
Being deficient in fiber increases the risk of colon problems, diabetes, metabolic syndrome, cardiovascular disease, obesity, various cancers, high cholesterol, blood pressure, and blood sugar issues.
Source of Fiber
Fiber is only found in plants. There is no fiber in meat, dairy or eggs, and little or no fiber in junk and processed food. Though there is a new awareness of the relationship between food and disease, 96% to 99% of Americans don't eat the minimum recommended daily amount of beans and greens. Simply stated, we don't eat enough whole plant foods.
Two Kinds of Fiber:
Soluble fiber is "soluble" in water.  When mixed with water it forms a gelatinous or gel-like substance and swells.  Benefits of soluble fiber include moderating blood glucose levels, lowering cholesterol, and helps you stay full for longer periods of time. Soluble fibers include pectins, gums, mucilages, and some hemicelluloses.  Good sources of soluble fiber include oats and oatmeal, legumes (peas, beans, lentils), barley, fruits, vegetables (especially oranges, apples and carrots), and blueberries.
Insoluble Fiber
Insoluble fiber does not absorb or dissolve in water.  Insoluble fiber comes from the cell walls of plants and makes your stool both softer and more bulky, helping it move through your digestive tract more quickly and limiting your risk for diverticulitis, hemorrhoids and constipation. The scientific names for insoluble fibers include cellulose, lignins, and also some other hemicelluloses.
Best Source of Fiber
Though pears, peas, jicama, boysenberries and raspberries, acorn squash, Brussels sprouts, spinach, and basically all beans, are high in fiber, eating a variety of plant-based foods provide sufficient amounts of fiber: greens, legumes, nuts, and seeds, whole grains, and fruit – its basically that simple, and yes, that important!
If you've enjoyed this post, Source of Fiber, leave a comment below:
---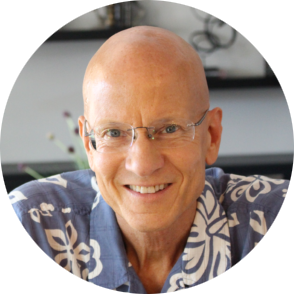 David Cooley, CHC
Certified Health Coach
Food of Life Chef
Author
Information and material found on this website is for informational purposes only, and not intended to provide medical advice, nor should it be construed as such. The information is NOT intended as a substitute for the advice provided by your physician or other healthcare professional, or any information contained on or in any product label or packaging. Do not use the information provided on this site for diagnosing or treating a health problem or disease, or prescribing medication or other treatment. All content, including text, graphics, images and information available on this site is for general informational, entertainment and educational purposes only. Products, or information, are not intended to diagnose, treat, cure or prevent any disease. The content is not intended to be a substitute for professional diagnosis or treatment. Always speak with your physician or other healthcare professional before taking any medication or nutritional, herbal or homeopathic supplement, beginning any diet program or exercise program, or using any treatment for a health problem. If you have or suspect that you have a medical problem, contact your health care provider promptly. Do not disregard professional medical advice or delay in seeking professional advice because of something you have read on this website. The author of this site is not responsible for any adverse effects that may occur from the application of the information on this site and encourages you to make your own healthcare decisions, based on your own research and in partnership with a qualified healthcare professional.