Natural Whole Food Diet and the Power of Greens
The first step to healthy and vibrant living is to simply add more raw, plant-based foods to your diet. People report trimmer bodies, more energy, more enjoyment in the food they eat, and experience less sickness.
Momma always told us to eat our veggies, right? It's because vegetables have the highest nutrient density of any food. They provide the greatest nutritional value per calorie. A common phrase is that we should eat the colorful rainbow of veggies, and what stands out heads and heels, are the dark leafy greens.
When you enter the world of natural food, we can be over whelmed by the wide variety of recipes and the wonderful flavors of entrees, desserts, and munchie foods. We can pig out on dehydrated wonders, nuts and seeds, healthier alternative desserts, and the many wonderful ethnic dishes available to us. BUT we cannot afford to miss the most strategic, most health promoting food of all, the power of greens, along with the wide variety of raw veggies and fruit.
Leafy greens are not only good for our health, they are everything for our health. They are typically low in calories, low in fat, high in protein per calorie, high in dietary fiber, high in iron and calcium, and very high in other vitamins and minerals.
Greens contain chlorophyll, which is the lifeblood of the green plant world.
When consumed, chlorophyll is a natural blood-builder and cleansing agent. It is known to help clean cell structures throughout the body, promote new cell life, and improves the oxygenation of tissue. Chlorophyll also halts the growth and development of toxic bacteria inside the body, and is generally known to counteract toxins.
It also supports the increase of healthful friendly intestinal flora, improves liver function, supports healing and rejuvenation. Greens in general, and some more specific than others, detoxify the body, from our skin, liver and organs, to our blood and intestinal tract.
Enzymes and Probiotics
With proper levels of enzymes and probiotics (friendly bacteria), constipation, arthritis, gastritis, yeast infections, obesity, and many other issues can arise or increase in risks. In fact, decreased body enzyme levels occur in chronic disease states, including cancer, skin diseases, allergies, and diabetes. Green foods are loaded with digestive enzymes* and promote and support friendly bacteria, while neutralizing excess acidity.
*Note: though raw greens, and veggies and fruits, contain the highest levels enzymes and minerals, today's produce can be as much as 30-80% less in enzyme and minerals than produce of 50-100 years ago due to poorer soil conditions. For this reason, though I support and personally eat a lot of greens, veggies, and fruit, I also supplement with enzymes to support and keep my enzyme potential high.
Build a Foundation Greens, Veggies and Fruit – Raw Food Pyramid
The main point I am making here, is that when eating plant-based we need a high percentage of raw leafy greens, followed by a variety of raw veggies and fruit.
We can easily increase the percentage of these foods by daily juicing and making green smoothies, along with a edible art work lunch or dinner salad = a variety of colorful tasty veggies layered over a bed of leafy greens, topped an amazing dressing.
When we look at the raw food pyramid, we see the highest percentage of food are first the greens, followed by a variety of veggies and fruit.
Okay, I think I've made my point, but I also want to EMPHASIZE the importance of raw living food – cultured and fermented live food. This is so vital and so beneficial for long term health and hanging on to youthfulness.
Eating raw greens, veggies, fruits, cultured and fermented foods, and preparing nuts and seeds by soaking them first (releasing their life force), will pay off dividends of health for years to come.
Inside Green Gardening
There are a variety of greens that can be grown inside. I am referring to sprouting and allowing shoots to grow several inches high, then juice them, or consume them in wraps, salads or smoothies.
When we sprout seeds, we release the life energy that has been laying dormant, giving life to enzymes, vitamins, minerals, and chlorophyll. Sunflower, clover, broccoli, or wheat grass are a few powerful sprouts. The micro greens of sunflower shoots or blades of wheat grass are potent power houses.
There is far more nutrient density in a blade of wheat grass than in the grain of wheat. Wheat grass juice is touted as having as much nutrition in 1 ounce of juice as there is in 2 pounds of veggies and fruit.
To end our discussion of greens, let me share the story of Ann Wigmore:
Ann was born in 1909, born prematurely and abandoned by her parents. Raised by her grandmother, Ann grew up watching her treat soldiers during the WWI with herbs and weeds. After the war, Ann moved to the United States and adopted the typical American diet. She ended up developing colitis, headaches, arthritis and colon cancer. She resolved herself to return to her original diet of vegetables, especially greens, focusing on wheat grass juice and sprouts.
As she began to heal, she craved more greens in their raw state. She experienced an amazing turn around in health, and was healed of all her symptoms. This led her to develop a live food crusade, of which she is known for, and founded the Hippocrates Institute in 1955.
Today, her cleansing and detoxification centers continue on, focusing on raw food, wheat grass juice, and cleansing procedures.
Today, many diseases that people are plagued with, or are called incurable, are a result of eating a diet of processed, fatty, sugary, and 'dead' food. God's design of the body is amazing, and when given the proper nutrition, we often see amazing rejuvenation take place, because the body wants to be well and heal itself. It just needs the proper fuel and energy to do what it designed to do – and greens play an important part in the equation!
If you've enjoyed this post, The Power of Greens, leave a comment below:
---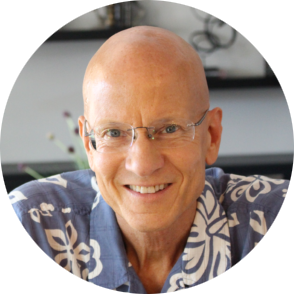 David Cooley, CHC
Certified Health Coach
Food of Life Chef
Author
Information and material found on this website is for informational purposes only, and not intended to provide medical advice, nor should it be construed as such. The information is NOT intended as a substitute for the advice provided by your physician or other healthcare professional, or any information contained on or in any product label or packaging. Do not use the information provided on this site for diagnosing or treating a health problem or disease, or prescribing medication or other treatment. All content, including text, graphics, images and information available on this site is for general informational, entertainment and educational purposes only. Products, or information, are not intended to diagnose, treat, cure or prevent any disease. The content is not intended to be a substitute for professional diagnosis or treatment. Always speak with your physician or other healthcare professional before taking any medication or nutritional, herbal or homeopathic supplement, beginning any diet program or exercise program, or using any treatment for a health problem. If you have or suspect that you have a medical problem, contact your health care provider promptly. Do not disregard professional medical advice or delay in seeking professional advice because of something you have read on this website. The author of this site is not responsible for any adverse effects that may occur from the application of the information on this site and encourages you to make your own healthcare decisions, based on your own research and in partnership with a qualified healthcare professional.