Medjool Date Health Benefits
Health Benefits of Medjool Dates
Health benefit of dates: Medjool dates are one of my favorite natural sweeteners. They are the whole food sweetener, containing vitamins, minerals, and fiber.
Benefits of Eating Dates:
Medjool Dates Health Benefits: Source of Fiber
Using Medjool dates increases one's insoluble and soluble fiber intake. The fact that only 3% of the population receives the minimum amount of daily fiber needed for health, makes using Medjool dates as a sweetener even more beneficial.
Due to containing fiber, dates help to lower cholesterol naturally. When there is too much cholesterol circulating in the blood, it can create plague, which are sticky deposits that build up on the walls of a persons arteries and cause a narrowing, which leads to less blood flow and oxygen to the heart, brain and other organs. In addition, when blood cells get stuck on the plague there is an increase that they can break off, block blood flow and cause a stroke or heart attack.
How Much Fiber Does a Medjool Date Contain?
One Medjool date equals approximately 1.6 grams of fiber. Four Medjool dates equals about 3 1/2 ounces or 6.7 grams of fiber, which equates to approximately 20% of the daily minimum of 32-35 grams of fiber.
Due to the soluble fiber found in dates, they help to keep a person regular, and are listed as one of the best foods for constipation.
Medjool Dates Health Benefits: Energy
Dates provide energy because they are high in natural sugars like fructose, sucrose and glucose. These sugars are easily processed and utilized for energy.
Making your own homemade granola with dates, adding 1-2 dates to a smoothie, or eating a date aw a snack can help provide additional energy, often needed for a mid-afternoon pickup. As delicious fruit, a Medjool date is a better alternative than eating a candy bar loaded with refined sugar.
Medjool Dates Health Benefits: Mineral Content
Medjool dates also contain a significant amount of minerals.
Medjool dates are rich in potassium, and high in calcium and phosphorus. Calcium being the most abundant mineral in your body, it's important to get calcium from whole food sources rather than supplements. Plant based foods, including greens are also high in calcium.
Date Paste
Depending upon what recipe you choose to sweeten using dates, the fact that dates can sometimes be soft and easily mix well, or on the hard side, making them a challenge to use, date paste is the answer.
Date paste is quick and easy to make. I always have supply in the refrigerator, so that I can easily and quickly use date as a sweetener.
Other Sweeteners
The type of recipe you are planning to make will determine the type of sweetener to use. For example, when making chocolate maple syrup works better than dates. Sometimes raw honey is a better choice, and when a dry sugar is called for, I often use coconut sugar. Bottom line, I never use processed white and brown sugars, nor do I care for agave.
If you've enjoyed this post, Medjool Dates Health Benefits, leave a comment below:
---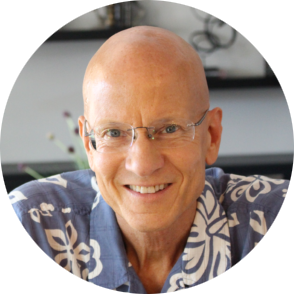 David Cooley, CHC
Certified Health Coach
Food of Life Chef
Author
Information and material found on this website is for informational purposes only, and not intended to provide medical advice, nor should it be construed as such. The information is NOT intended as a substitute for the advice provided by your physician or other healthcare professional, or any information contained on or in any product label or packaging. Do not use the information provided on this site for diagnosing or treating a health problem or disease, or prescribing medication or other treatment. All content, including text, graphics, images and information available on this site is for general informational, entertainment and educational purposes only. Products, or information, are not intended to diagnose, treat, cure or prevent any disease. The content is not intended to be a substitute for professional diagnosis or treatment. Always speak with your physician or other healthcare professional before taking any medication or nutritional, herbal or homeopathic supplement, beginning any diet program or exercise program, or using any treatment for a health problem. If you have or suspect that you have a medical problem, contact your health care provider promptly. Do not disregard professional medical advice or delay in seeking professional advice because of something you have read on this website. The author of this site is not responsible for any adverse effects that may occur from the application of the information on this site and encourages you to make your own healthcare decisions, based on your own research and in partnership with a qualified healthcare professional.