Food Preparation vs Cooking
The Lost Art of Preparing Natural Food in its Natural State
If we could travel back 100 years and before, we'd be shocked (compared to today), as to what was found in grocery stores and the fact that so many meals were actually cooked and prepared from scratch in our own kitchens. Plus, people did not eat out as they do today.
We have been slowly led along the marketer's path. Much of what we now call food isn't real food, but rather food-like substances, filled with processed ingredients, and chemically flavored, artificially colored, and preserved.
As our society changed from individual farms to mass produced food from huge companies, we began to think of cooking food as taking something from a box and cooking in or over the stove, or in many cases, popping it in a microwave. Even buying a box cake mix, adding an egg and mixing in some milk, we often call cooking from scratch. But once again, it's a far cry from growing your own grain, making your own flour, or choosing food from your garden and actually preparing a meal from scratch, without all the pre-packaged food items.
Preparing Food vs Cooking Food

When we speak of making raw or natural food dishes, we are speaking of preparing food, as opposed to cooking. We may not grow our own food, but for the majority of ingredients used, they are raw and natural. The closest thing we do to cooking is dehydrating. Dehydrating is simply warming food at low temperatures to remove moisture, while preserving, and not destroying enzymes or other valuable nutrients.
Years ago, many children were taught how to cook and prepare food. Today, that has become a lost art in both the cooked food arena and raw or natural food world. Cooking shows have become quite popular over the past couple decades, but once again, we view them mostly for entertainment purposes.
Learned Habits
When we do something often enough, it becomes a habit or automatic response. No matter what you have been taught or how you prepare food, its a learned response, whether it's preparing raw foods, cooking from scratch or making fried chicken, lasagne, or bar-b-que. And yes, even relying on fast food has become habitual – its all learned habits.
To make more natural food meals and recipes is just a matter of learning some new techniques. Its just like being hired in new job or moving to a different town, you have to re-learn some new ways of doing things and get use to new surroundings. Preparing natural food in its raw state is no different, and can easily become second nature – or one's norm.
What is pleasantly different though, and something I've noticed among many people who eat and prepare raw food, there is more enjoyment and appreciation of the food. It often encourages mindful appreciation of life and a greater connection to nature. People are also often surprised, and pleased, to find their taste buds change. They not only enjoy the food, but lose the desire for much of the food they used to eat.
I know this is true in my own life. I enjoy the diversity of tastes, and every time I enjoy a salad, drink a fresh juice or make a smoothie or prepare a recipe, I know that my body is being given life, and food that repairs and builds up strong cellular structures. The food has also expanded my appreciation for creation and all God has given us upon this earth for our well-being.
I encourage you to begin trying out some of these recipes and incorporating more natural food into your dietary choices, and see what you experience. Go slow or jump in and go crazy, it all depends on where you are at and what your goals are. Just do it, but in a way that you personally enjoy.
The journey and the re-learning of natural food preparation can open up a whole new world – a whole new lifestyle of enjoyment and vibrant living.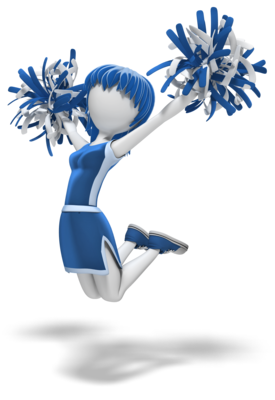 If you've enjoyed this post, Food Preparation vs Cooking, leave a comment below:
---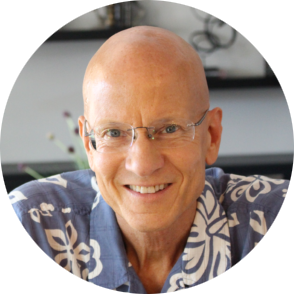 David Cooley, CHC
Certified Health Coach
Food of Life Chef
Author
Information and material found on this website is for informational purposes only, and not intended to provide medical advice, nor should it be construed as such. The information is NOT intended as a substitute for the advice provided by your physician or other healthcare professional, or any information contained on or in any product label or packaging. Do not use the information provided on this site for diagnosing or treating a health problem or disease, or prescribing medication or other treatment. All content, including text, graphics, images and information available on this site is for general informational, entertainment and educational purposes only. Products, or information, are not intended to diagnose, treat, cure or prevent any disease. The content is not intended to be a substitute for professional diagnosis or treatment. Always speak with your physician or other healthcare professional before taking any medication or nutritional, herbal or homeopathic supplement, beginning any diet program or exercise program, or using any treatment for a health problem. If you have or suspect that you have a medical problem, contact your health care provider promptly. Do not disregard professional medical advice or delay in seeking professional advice because of something you have read on this website. The author of this site is not responsible for any adverse effects that may occur from the application of the information on this site and encourages you to make your own healthcare decisions, based on your own research and in partnership with a qualified healthcare professional.