The Cacao Seed Bread Experience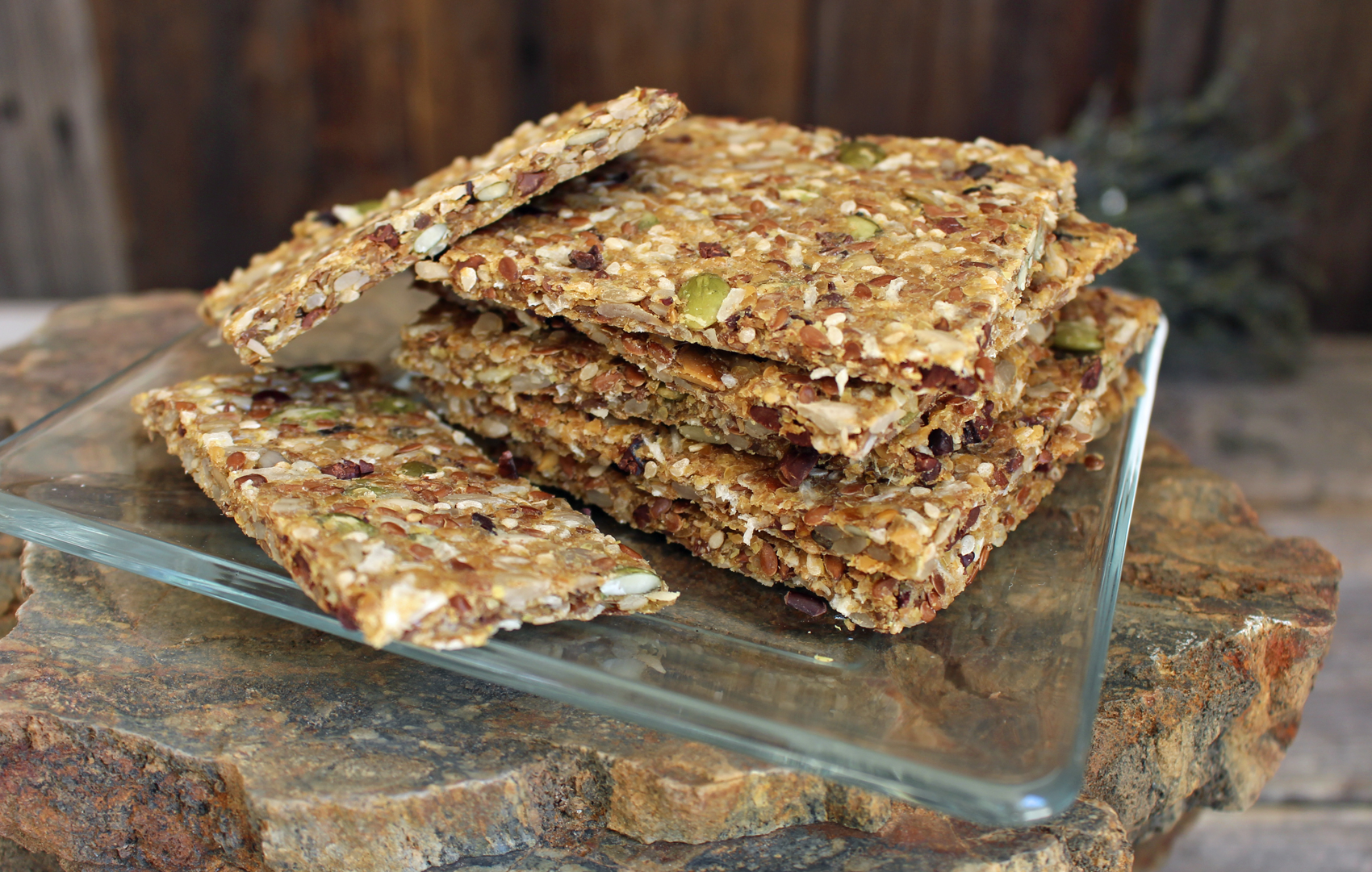 From savory to sweet, but not too sweet, is my cacao, coconut, multi seed bread recipe. Another wonderful soft seed bread to enjoy and use for sandwiches, or if desired, leave in dehydrator for a longer period of time, if crispy or cracker like is what you like.
Multi Seed Bread Recipe
Equipment Needed: High Speed Blender or any blender will work, Dehydrator, and a small Coffee grinder
Yield: depending upon size desired, you can easily get 16 slices of bread
Ingredients:
1 cup flax seeds, ground into meal
1/3 cup flax seeds, whole
1 cup water
1/2 cup sunflower seeds
1/4 cup, 1 tablespoon (total 5 tablespoons) date paste
1/4 cup sesame seeds
1/4 cup pumpkin seeds
1/4 cup shredded unsweetened coconut
1/4 cup cacao nibs
1 tablespoon vanilla extract
½ teaspoon Himalayan salt
Optional: 1 teaspoon cinnamon powder
Preparation Steps:
1. Combine flax seeds (ground and whole) in mixing bowl.
2. Add to mixing bowl, sunflower, sesame, and pumpkin seeds, cacao nibs and coconut – mix dry ingredients together.
3. Using blender, blend (or pulse) water, date paste, vanilla extract, and salt.
4. Pour liquid mixture into bowl and mix well. Let mixture stand for 20 minutes, then using one tray only, spread entire mixture over teflex or parchment sheet, approximately 1/4 inch thick.
5. Dehydrate for approximately 3-4 hours at 105 degrees and then flip bread, carefully remove teflex or parchment sheet and continue for 3-4 hours or to desired softness/crispness.
6. Place bread on cutting board and cut into desired size pieces.
6. Store in glass container for up to 3 weeks in refrigerator.
If you've enjoyed this post, Cacao Seed Bread Recipe, leave a comment below:
---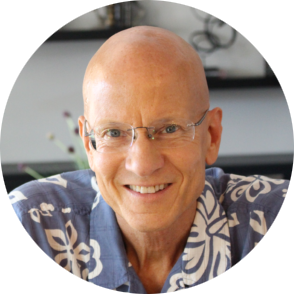 David Cooley, CHC
Certified Health Coach
Food of Life Chef
Author
Information and material found on this website is for informational purposes only, and not intended to provide medical advice, nor should it be construed as such. The information is NOT intended as a substitute for the advice provided by your physician or other healthcare professional, or any information contained on or in any product label or packaging. Do not use the information provided on this site for diagnosing or treating a health problem or disease, or prescribing medication or other treatment. All content, including text, graphics, images and information available on this site is for general informational, entertainment and educational purposes only. Products, or information, are not intended to diagnose, treat, cure or prevent any disease. The content is not intended to be a substitute for professional diagnosis or treatment. Always speak with your physician or other healthcare professional before taking any medication or nutritional, herbal or homeopathic supplement, beginning any diet program or exercise program, or using any treatment for a health problem. If you have or suspect that you have a medical problem, contact your health care provider promptly. Do not disregard professional medical advice or delay in seeking professional advice because of something you have read on this website. The author of this site is not responsible for any adverse effects that may occur from the application of the information on this site and encourages you to make your own healthcare decisions, based on your own research and in partnership with a qualified healthcare professional.