Artisana Nut Butters – Perfection and Beauty
Recently a friend of mine, sent me this wonderful gift – three jars of my favorite nut and seed butters. I wanted to share this photo I took, just so you could see the beauty of their products.
If you are not familiar with Artisana Organics, let me properly introduce you to a small company that believes in sustainable living, supports small organics farms, and in my humble opinion, has the best nut and seed butters on the market today. Their nut butters are hand made in small batches, pure, organic, and raw.
Raw, Unlike Most Nut Butters
You know I like raw, because there is more life and energy in the food, and  enzymes, proteins, and vitamins are kept intact and not destroyed with heat and processing.
As I say, "Increase the life in your food, and you increase the health and vitality in your life".
A Thing of Beauty
How often are you drawn to a product or company based on their logo, artwork or design of the packaging?
As pure and tasty as their products are, I am also drawn to their packing or labeling design. When standing in front of the nut butter section in Whole Foods or some other health food store, I will often pause for a moment, just to take a look at their products. The clean, sharp, and professional art work in my opinion is another aspect of whats to come when you open a jar and enjoy whats inside. Whoever designed their labels and packaging, great job, you were spot on.
Coconut Butter
Not only do they produce the best nut and seed butters, they also have coconut butter. You most likely are familiar with coconut oil, but have you ever tried coconut butter – you're in for another treat.
If you can't find their products in your local store, here is where I order the ones I use: Artisana Nut Butters and Product Line. Don't hold me to this, but I think this company gives a 10% off coupon on your first order?!?
If you've enjoyed this post, Artisana Organics, leave a comment below:
---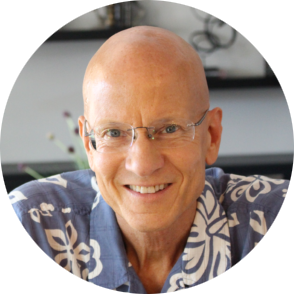 David Cooley, CHC
Certified Health Coach
Food of Life Chef
Author
Information and material found on this website is for informational purposes only, and not intended to provide medical advice, nor should it be construed as such. The information is NOT intended as a substitute for the advice provided by your physician or other healthcare professional, or any information contained on or in any product label or packaging. Do not use the information provided on this site for diagnosing or treating a health problem or disease, or prescribing medication or other treatment. All content, including text, graphics, images and information available on this site is for general informational, entertainment and educational purposes only. Products, or information, are not intended to diagnose, treat, cure or prevent any disease. The content is not intended to be a substitute for professional diagnosis or treatment. Always speak with your physician or other healthcare professional before taking any medication or nutritional, herbal or homeopathic supplement, beginning any diet program or exercise program, or using any treatment for a health problem. If you have or suspect that you have a medical problem, contact your health care provider promptly. Do not disregard professional medical advice or delay in seeking professional advice because of something you have read on this website. The author of this site is not responsible for any adverse effects that may occur from the application of the information on this site and encourages you to make your own healthcare decisions, based on your own research and in partnership with a qualified healthcare professional.