We are designed in God's love and to live in health (spiritually, mentally, and physically). To approach health from only our physical well-being is to miss the opportunity of complete wellness.
Principle 1 – Cellular Integrity
Many of us carry around guilt, grief, fear, anger, and strife, not realizing the amount of damage this does to their health and quality of life. Holding on to loss, resentment, bitterness, or judgment, negatively affects gene expression and compromises the integrity of our cells.
The Bible states that we have been given a spirit of love, and a sound mind (2 Timothy 1:7). Our cellular structures function best when we act from a foundation of love and gratitude.
Our first step in moving toward total health is to know we are deeply loved by God. Let go of toxic thoughts and emotions … past hurts, anger, bitterness, guilt, shame, and unforgiveness.
A sound mind is often a renewed mind. When responding in forgiveness, expressing love and gratitude we reset the direction of our health. It improves immunity, increases healthy brain function, releases life-producing chemicals, and affects every cell in the body in a positive manner.
Another important factor to a sound mind, strong immune system, and release of healthy and healing hormones is laughter. As the Bible states, a merry heart is medicine to the body, positively affecting every cellular structure.
Recommendations:
Let go of toxic emotions: Know you are loved, forgiven of your past, and begin to extend forgiveness and love to others.
Step away from negativity, embrace the positive things of life, and take time for self-renewal.
Pursue personal desires and cultivate healthy relationships.
Maintain an attitude of gratitude, and think and speak life-producing words, coupled with acts of kindness.
Bring peace, encouragement, and joy to those around you.
Laugh on purpose, and look for ways to bring more joy into every day.
Accomplish these things by beginning each day in a state of mindfulness … set your intention to be fully engaged in life: food choices, relationships, and in everything you do and speak.
Note: holding on to past hurts, unforgiveness, gossiping, being judgmental, along with hatred, anger and negativity actually causes neurological brain damage, and creates within the body an environment for disease. Unforgiveness creates stress and strife, and the Bible says, that, "Where envying and strife is, there is confusion and every evil work." James 3:16. These and other subjects are covered in more depth in my book:
Principle 2 –Cellular Nutrition
To increase and optimize cellular function we must detoxify the body. We do this by stop using and consuming toxic foods and products that cause our problems, followed by eating a healthy diet.
The life force of natural whole food and nutrition supports cellular integrity and keeps us youthful. It feeds every cell of the body with the phytonutrients of vitality, the building blocks of amino acids, glucose, vitamins, minerals, trace minerals, and fatty acids. It also supports two vital components of health and youthfulness: the life force of enzyme activity and a well-balanced intestinal ecosystem.
By implementing proper dietary and lifestyle habits, in conjunction with proper supplementation, we not only build up the body with the life force of nutrition, but we naturally cleanse it of accumulated waste and toxicity, while reducing inflammation.
Whether the goal is weight loss, prevention of disease, or restoration of health, an important step is to properly set up and stock your kitchen and pantry with healthy food. While at the same time, remove food temptations and products with harmful ingredients.
Learn how to prepare more food in its natural or whole state, thus reducing the intake of processed foods. In doing so, you support a lifestyle that provides the nutritional life force found in 'real' food.
Recommendations:
Consider the power of juicing,

and consuming g

ree

n and fruit smoothies.
Learn the art of natural and whole food preparation, and enjoy more life-giving, delicious plant-based recipes and meals (many are listed on my website).
Eat more 

Living food

– sprouted, fermented, or cultured food.
Re-establish or support the workers of the body (

enzymes

) and the housekeepers of the gut (probiotics)
Wise supplementation of specific nutritionals.
Eat proper amounts of protein and healthy fat.

Therapeutic grade essential oils

– nature's powerhouse of natural energy, medicine, and cellular support.

Reduce exposure to toxic ingredients through healthier product selection (food, personal care, and household products).
Consider growing a garden.
In conjunction with a healthy diet, consider the

circulation enhancement of the Micro vessels

 to support cellular detoxification, and nutrient and oxygen delivery.
Principle 3 – Cellular Environment
In today's modern world we often view nature as separate from ourselves, something to visit or go on vacation to enjoy. We spend most of our time in homes, offices, or vehicles. Yet, God formed mankind from the earth and placed him in a garden. Being connected to nature is a natural and healthy aspect of life and who we are.
Sunlight provides energy, vitamin D, and helps to detoxify the body.
Walking barefoot on the ground connects us to the earth's magnetic energy, which helps to energize, calm, and synchronize the body. Walking on grass or dirt, and eating plants grown in mineral and enzyme-rich soil helps to balance the body and its cellular structures.
The body is 70% water, which provides us a big clue as to how important proper hydration is for the body and for optimal cellular function.
Getting outdoors, breathing fresh air, and practicing slow deep rhythmic breathing oxygenates every cell in the body. It calms and clarifies the mind, and triggers the release of positive hormones.
Connecting to nature, what God has created, connects us to life and optimal health.
Recommendations:
Spend 15-30 minutes or more outdoors, soaking in some energy from the sun without the use of harmful, chemical filled sunscreens that block vitamin D absorption.
Get barefoot and allow the body to re-energize. Connecting to the earth's magnetic field balances the electro-magnetic matrix of the human body.
Drink plenty of clean, fresh water every day. It's recommended to drink 0.5 ounces of water for every pound you weigh, while avoiding soda, coffee, and concentrated fruit juices.
Principle 4 – Cellular Movement
Our modern world and environment cause us to be lazy. Many of us sit all day behind desks and computers, commute in cars, and find little time for proper amounts of movement. Yet, the body was designed for movement. It's a vital and necessary component of well-being. With proper exercise our cellular structures are supported, positively affecting digestion, heart and other organs, muscle tone, oxygen levels, detoxification, and mood.
Most of us are familiar with external exercise: stretching, strength building, cardio, and endurance. In contrast to these, internal cellular exercise targets the power of cellular exercise, oscillating every cell in the body, causing them to expand and contract, get bigger and stronger, thus supporting life throughout the entire body.
Cellular exercise is a different method of strength and muscle building that also tones and keeps us flexible. It increases blood flow and oxygen delivery while stimulating the lymphatic system, cleansing, and assisting in the detoxifying of the body.
We are designed for movement every day, and to avoid it, ages us faster and increases the risk of disease, especially cardiovascular and diabetes.
Recommendations:
Best recommended cellular exercise is daily rebounding. Even just 10-20 minutes a day, produces amazing results.
As someone once said, "The best exercise is the one you will do". So whether it's rebounding, walking, bicycling, jogging, swimming, or playing tennis … whatever it is that gets you moving, do it on a regular, consistent basis.
Doing any of these or a combination for 15-60 minutes a day will greatly benefit and stimulate your lymphatic system.
Start your day with 10 minutes of stretching exercises, along with some movement to get your blood and lymphatic fluids moving.
Principle 5 – Spiritual Nourishment
Anyone can and should implement the above 4 Principles, but for those who chose to take their physical health to another level, the spiritual nourishment of God's Word is the final ingredient.
Just as the physical body needs to be nourished with nutrient-dense food, the spirit and mind requires the super-food nourishment of God's Word (the Bible). God's Word not only nourishes our spirit and feeds the mind, but also is medicine and brings life, healing, and health to the natural body (Proverbs 4:22).
Reading, hearing, and speaking God's Word activates the spirit of life, energizes the mind and physical body, and causes the body to respond by building healthy cellular structures.
As we feed on the Word of God, faith in God's ability to perform His Word increases. "According to His divine power, He has given to each of us all things pertaining to life and goodliness in Jesus Christ, whereby we are given exceeding great and precious promises that by these we might partake in His divine nature" (2 Peter 1:3-4).
Recommendations:
God desires a personal relationship with His creation … you and me. Have a set time every day to read the Bible, meditate on the Word, and pray and talk with God.
Watch less television, Internet, and whatever else occupies your mind and time that takes your focus off God.
Fill yourself up by nourishing your spirit and mind on "whatsoever things are true, whatsoever things are honest, whatsoever things are just, whatsoever things are pure, whatsoever things are lovely, whatsoever things are of good report; if there be any virtue, and if there be any praise, think on these things." Philippians 4:8 KJV.

R

ead

Facing God and Disease, Point Blank (God's 2-fold provision for health).

There is a common thread that weaves its way through all 5 Principles of Life, Health, and Vitality – it's called design. Design comes from our Creator and when followed, life and abundance in all areas surges forth.
God wants to prosper you. So much so, that His Word says, I place before you life and death, therefore, choose life, so you and your family can live in His blessing (Deuteronomy 30:19).
NOTE: Before beginning any dietary or exercise program, you should check with your doctor, especially if you have any pre-existing conditions, take prescription medications, are pregnant, or have any other limitations that should be considered.
If you are new to the site, I recommend Starting Here
---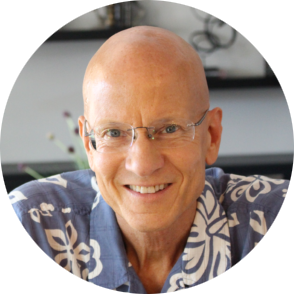 David Cooley, CHC
Certified Health Coach
Food of Life Chef
Author
Information and material found on this website is for informational purposes only, and not intended to provide medical advice, nor should it be construed as such. The information is NOT intended as a substitute for the advice provided by your physician or other healthcare professional, or any information contained on or in any product label or packaging. Do not use the information provided on this site for diagnosing or treating a health problem or disease, or prescribing medication or other treatment. All content, including text, graphics, images and information available on this site is for general informational, entertainment and educational purposes only. Products, or information, are not intended to diagnose, treat, cure or prevent any disease. The content is not intended to be a substitute for professional diagnosis or treatment. Always speak with your physician or other healthcare professional before taking any medication or nutritional, herbal or homeopathic supplement, beginning any diet program or exercise program, or using any treatment for a health problem. If you have or suspect that you have a medical problem, contact your health care provider promptly. Do not disregard professional medical advice or delay in seeking professional advice because of something you have read on this website. The author of this site is not responsible for any adverse effects that may occur from the application of the information on this site and encourages you to make your own healthcare decisions, based on your own research and in partnership with a qualified healthcare professional.